Progress is a process and I am committed to assisting you on your journey of growth and understanding.
I am an empathetic mental health professional committed to advocacy and the development of individuals by providing resources in both personal and community-based settings. Bases of primary theoretical orientation: Acceptance and Commitment Therapy to maximize your full potential and to help you commit to action that improves your life.
Cognitive Behavioral Therapy incorporates coping skills to address a presenting problem. I use a relational approach to understand how external and internal factors affect multiple systems.
Preteens / Tweens (11 to 13)

Adolescents / Teenagers (14 to 19)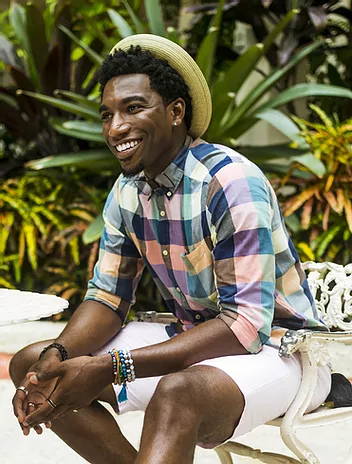 Nova Southeastern University, Doctoral Candidate for Marriage and Family Therapy
Licensed Mental Health Counselor
​
Instructor at Lynn University
​
Program Director at Community Reconstruction Housing, Inc.
My experience working with adolescent teens comes from a therapeutic and academic background as a teacher. My background in immigration provides a perspective that may aid clients struggling with assimilation.
I provide services to people who are often stigmatized, such as polyamorous and non-monogamous populations. I have experience working with the LGBTQIA population and other minority groups, which has influenced my eclectic approach. I believe in building solid foundations that open dialogue in a non-judgmental setting.
​
Giancarlo Simpson is currently pursuing his Ph.D. in Marriage and Family Therapy at Nova Southeastern University. He graduated from Lynn University in 2016 with a Masters in the Applied Psychology – Counseling Program at Lynn University. He began teaching the AP, IB and dual-enrollment psychology courses at Miramar High School along with teaching Psychology and Sociology at The Sigma Institute of Health Careers. His overall teaching philosophy revolves around a passionate and relatable approach to education. Making the content relatable allows students to better understand the material in context and more comfortable to engage in a dialogue.