THE ROAD TO RECONNECTING STARTS AT CMC
A shift in a relationship can bring about many emotions, including sadness, confusion, and despair.
When you start your journey at CMC, we will collaborate with you and your partner to get your relationship to where you want it to be.
Once you are paired with one of our clinicians, we will address everything that you're feeling, as well as your concerns, and we'll collaboratively make a plan and set goals for your therapy.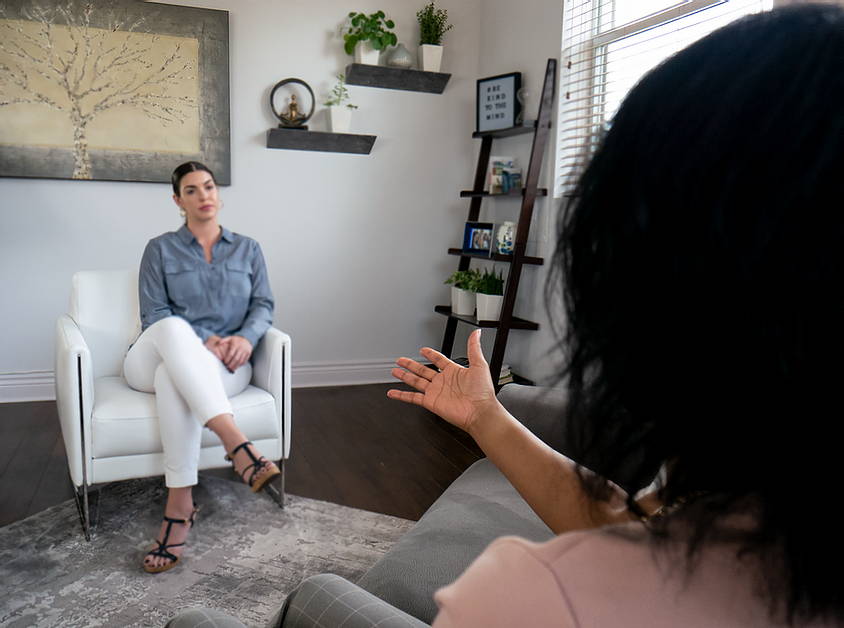 WHY CHOOSE COUPLES THERAPY AT CMC THERAPY?
MORE MODALITIES, BETTER RESULTS.

As a group practice with multiple clinicians, we are able to pair you and your partner with the ideal clinician for your needs.
YOUR SAY IN THE THERAPY PROCESS MATTERS.
CMC stands for Collaborative Mindfulness Counseling. We are here to be part of your journey, helping you steer the ship in the direction of your goals. Having a therapist that
WHAT CHALLENGES CAN COUPLES THERAPY HELP WITH?
Couples counseling can help you to work towards treating mental, emotional, and behavioral challenges within your relationship. Some issues we may address are: communication, conflict resolution, money and finances, sex and intimacy issues, fighting and anger issues, gender roles, addiction, in-law struggles, religion, values, pregnancy, and many more.
There are natural ebbs and flows in all relationships. With that said, sometimes shifts in the relationship can bring about feelings of sadness, anger, despair, and confusion. As we share our most intimate selves with our partners, there may be concerns, differences, or decisions we need guidance on how to move through. Whatever those pain points may be that are causing stress in the relationship, we can make a plan on how to best address them. Our goal is to understand each party's needs and wants to either rebuild the marriage, resolve uncertainties, or works towards a cordial separation.
The process for healing, forgiveness, and harmony takes time and patience. The stages of dealing with extramarital involvement bring out vulnerabilities and painful emotions and miscommunication, which through the course of our time together we will work to address in an effort to re-strengthen your bond. We will understand and integrate the meaning of the affair into the present and find a way to move forward. The infidelity will be a part of your story, but it does not have to define it. What you should expect is to be encouraged and challenged to continue to strengthen and deepen your relationship, while we shed light on certain dynamics that may need attention.
WHAT TO EXPECT FROM INDIVIDUAL THERAPY
Once you request your appointment, you will be connected to our Clinical Director who will pair you up with the ideal clinician for you and your partner's unique needs.
Based on your goals, your clinician will work with you on determining the best treatment plan and frequency of sessions.
The first session of therapy often focuses on gathering information. To better understand the dynamics of your relationships, your counselor will talk to about your past physical, mental, and emotional health. Essentially, we want to get to know your situation. It can take a few sessions for a counselor to have a good understanding of the situation. Only then can they address concerns and determine the best course of action.
Your sessions can be completed virtually or in person at our comforting and conveniently-located office in Davie, FL. All HIPAA regulations are strictly upheld.
WHEN IS THE BEST TIME TO SEEK THERAPY?
Anytime. Whether you are a new couple, about to get married and are looking for pre-marital counseling, or you are facing challenges in your long-term relationship, therapy can help each of you optimize your mental health, individually and as a unit.
You do not have to wait till you are in a "crisis" to start counseling. Start couples therapy at our conveniently-located center in Davie, FL today.