THERAPY IN DAVIE, FL CAN ADD TOOLS TO YOUR TOOL BELT.
There's a chance that you never thought you would be here.
You've searched "where to start therapy in Davie, FL" more times than you can count. You've almost gone through with it many times. But something has previously stopped you. Let today be the day nothing stopped you from getting the guidance you've been searching for.
At CMC Therapy, we understand that one of the biggest decisions you can make for yourself is to invest in your own well-being. Browse the information below, then request an Individual Therapy session
here
today.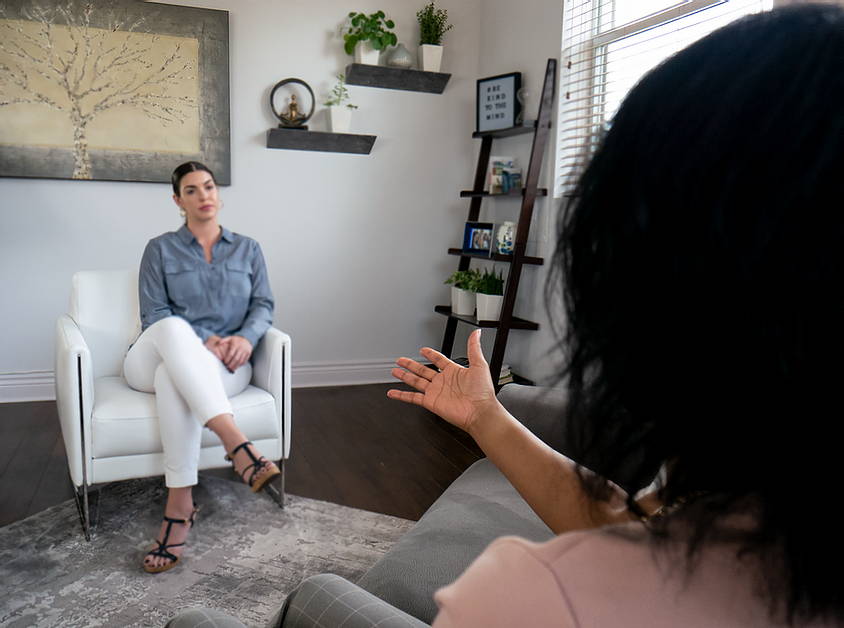 WHY CHOOSE INDIVIDUAL THERAPY AT CMC THERAPY?
MORE MODALITIES, BETTER RESULTS.

CMC stands for Collaborative Mindfulness Counseling. As a group practice, our clinicians have a variety of experience and approaches to guide you where you want to go. In some cases, clinicians may collaborate on your treatment - with your permission. More choices means getting the help you resonate with faster.
YOUR SAY IN THE THERAPY PROCESS MATTERS.
Finding a therapist you are comfortable with is vital to successful treatment. It is important to talk about the type of counseling to be used, treatment goals, session length, and how many sessions are needed.
​
Many therapists encourage people in treatment to do most of the talking. At first, it may be hard to talk about past experiences or current concerns. For some, life after a loss takes a toll. Sometimes, even things that have happened in our family history. Sessions may stir up intense emotions. It is possible to become upset, angry, or sad during therapy. However, therapists can help people build confidence and become more comfortable as sessions progress.
WHAT CHALLENGES CAN INDIVIDUAL THERAPY HELP WITH?
Counseling can help you to work towards treating mental, emotional, physical, and behavioral challenges. Issues that may be discussed in therapy include, but are not limited to:
WHAT IS INDIVIDUAL THERAPY?
Individual therapy is a fancy word for counseling that's for one person. Individual therapy has many names, including counseling, psychotherapy, and talk therapy. Or, most commonly, it's referred to as 'counseling.'
Overall, counseling is the collective process between a counselor and a person in therapy. Therapy looks different for each person. At CMC, we believe that therapy is a journey. There is not a predetermined path you're supposed to take.
In addition, each person starts therapy in Davie, FL for different reasons and want to accomplish different goals depending on their situation. Common goals of therapy are to inspire change, cultivate growth, and bring forth improvement of overall quality of life.
WHAT TO EXPECT FROM INDIVIDUAL THERAPY
Once you request your appointment, you will be connected to our Clinical Director who will pair you up with the ideal clinician for your unique needs.
Based on your goals, your clinician will work with you on determining the best treatment plan and frequency of sessions.
The first session of therapy often focuses on gathering information. To better Your counselor will talk to about your past physical, mental, and emotional health. Essentially, we want to get to know your situation. They also discuss the concerns bringing the person to counseling. It can take a few sessions for a counselor to have a good understanding of the situation. Only then can they address concerns and determine the best course of action.
Your sessions can be completed virtually or in person at our comforting and conveniently-located office in Davie, FL. All HIPAA regulations are strictly upheld.
WHEN IS THE BEST TIME TO SEEK THERAPY?
Anytime. A common belief is that you have to be in distress in order to go to therapy. However, we like to picture therapy as a faster vehicle to your goals. Whether you are experiencing challenges with addiction, relationships or simply want to be your best self, therapy can be the accelerator for you to accomplishing your goals.
You do not have to wait till you are in a "crisis" to start counseling. Individual therapy in Davie, FL can also be utilized for career and school challenges or exploration.
WHY DO SOME PEOPLE AVOID COUNSELING?
There is a stigma surrounding mental health care. Some reasons why people may not ask for the help they need can include:
- Feelings of guilt and shame when speaking about past experiences

-
Concern about the stigma
associated with mental health care
- Wanting to believe that nothing is wrong
- Fear of therapeutic conversations not staying confidential
- Financial concerns
-
Cultural
and religious conflict
​
However, mental health care is becoming more mainstream and statistics from the National Alliance on Mental Illness (NAMI) illustrate the following:
-
1 in 5
U.S. adults experience mental illness each year
-
1 in 25
U.S. adults experience serious mental illness each year
-
1 in 6
U.S. youth aged 6-17 experience a mental health disorder each year
-
50%
of all lifetime mental illness begins by age 14, and 75% by age 24
- Suicide is the
2nd leading
cause of death among people aged 10-34
For more information, visit https://www.nami.org/mhstats
Asking for professional help that can help you achieve your goals is always the right thing to do.